If you're in the market for a new hat, you may be wondering what the difference is between a trilby and a fedora. Both are popular choices, but they do have some distinct differences. In this blog post, we will explore the two hat styles so that you can make an informed decision about which one is right for you.
What is a Trilby Hat?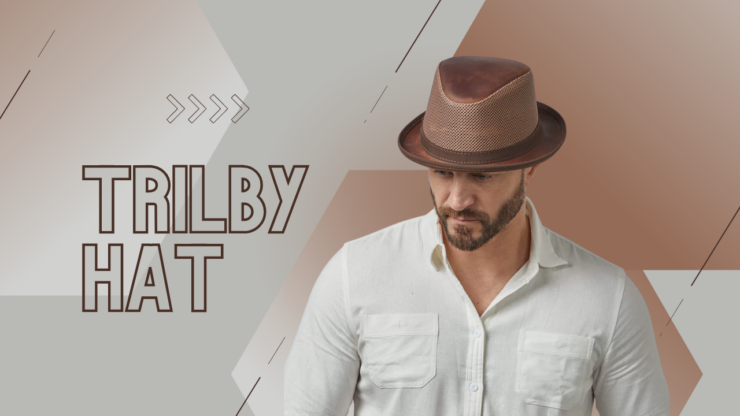 The Trilby hat is a type of soft felt hat with a narrow brim and indented crown, typically worn by men. It is named after the heroine of George du Maurier's 1894 novel Trilby, who wore such a hat.
The hat was popularized in the early 20th century by British actor and singer Dan Leno, who often wore it onstage. It became fashionable in the 1920s and 1930s, particularly among young women and affluent Americans.
After falling out of fashion in the 1940s and 1950s, the Trilby hat made a comeback in the 1960s and 1970s, when it was adopted by the mod and punk subcultures. Today, it remains a popular choice for formalwear, especially in Britain.
How to wear a Trilby Hat
To wear a trilby hat, first, make sure that the brim is level with your eyebrows. Then, tilt the hat forward so that the front brim covers your forehead. To finish, adjust the fit of the hat by tightening or loosening the band around the crown of your head.
Who wears it?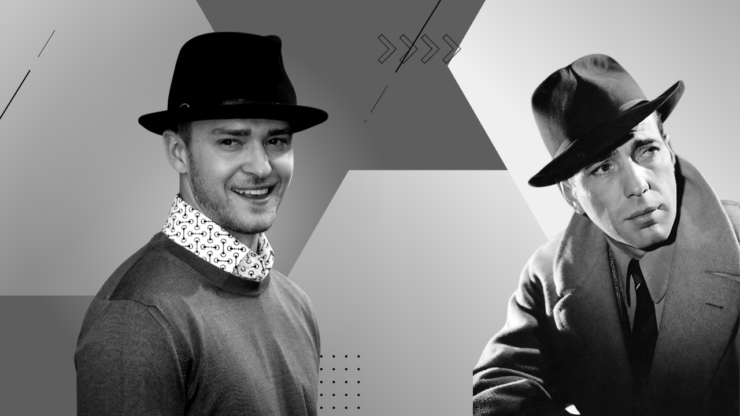 There are many different types of people who wear Trilby hats. Some of them are celebrities, while others are just fashion-savvy individuals. Here are some famous people who have been known to sport a Trilby hat:
Johnny Depp – The actor is often seen wearing a Trilby hat in public. He has even been known to wear one on the red carpet.
Brad Pitt – The Hollywood A-lister is another celebrity who is frequently spotted wearing a Trilby hat. He has worn the accessory with both casual and formal looks.
David Beckham – The retired soccer star is also a fan of the Trilby hat. He has been photographed wearing one on several occasions, both during his playing days and in recent years.
Kanye West – The rapper is no stranger to making fashion statements, and he has certainly done so with his choice to wear a Trilby hat on many occasions.
Benedict Cumberbatch – The actor has worn a Trilby hat on several occasions, including at red-carpet events. He has even been known to rock the look onstage during performances.
What is a Fedora Hat?
A fedora hat is a type of soft felt hat that is typically worn by men. It is named after the character Fedora in the play Fédora, which was popularized by actor Sarah Bernhardt. The hat has a wide brim and a soft crown and is typically worn with a suit or dress shirt.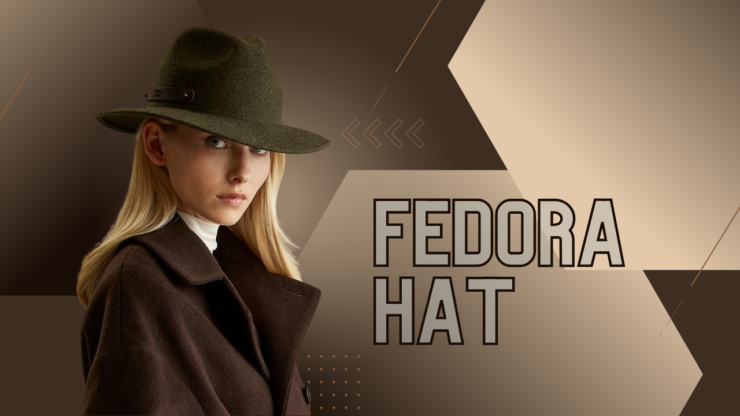 How to Wear a Fedora Hat
If you are wondering how to wear a fedora hat, here are a few tips:
Pair your fedora with a tailored suit for a sophisticated look.
Wear your it with jeans and a t-shirt for a casual look.
Add a pop of color to your outfit with a brightly colored hat.
Make sure your hat fits well and is not too tight or too loose.
Adjust the brim of your hat to suit your personal style.
Celebrities Who Wear It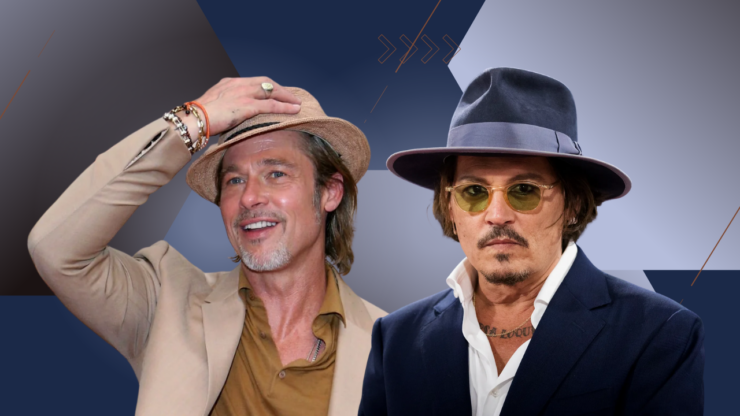 Many celebrities have been spotted wearing fedora hats, including Taylor Swift, Rihanna, and Kendall Jenner. These hats are a great way to add a stylish and sophisticated touch to any outfit. If you're looking for a celebrity-inspired look, consider wearing it hat next time you go out!
Where to Buy a Fedora Hat
There are a few places you can buy a fedora hat. If you want to buy a hat in person, the best place to start is your local department store. Macy's and Nordstrom both sell a variety of fedora hats for both men and women. If you don't have a Macy's or Nordstrom near you, try looking for a hat store in your area.
In case you'd rather shop for a fedora hat online, there are a few different places you can look. Amazon sells a variety of hats for both men and women. Hats.com also sells fedora hats for both men and women. And, finally, eBags sells a small selection of fedora hats for women.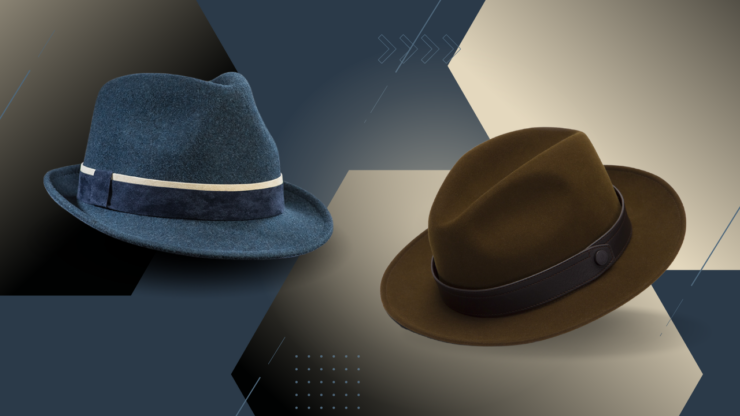 The Difference between a Trilby and Fedora Hat
The trilby is a shorter, narrower-brimmed hat that is typically made from felt or wool. It has a more casual look and feel to it than the fedora, and is often worn with casual clothing such as jeans or khakis.
The fedora is a taller, wide-brimmed hat that is typically made from straw or wool. The hat has a more formal look and feel to it than the trilby, and is often worn with dressier clothing such as suits or dresses.
So, which hat is right for you? If you're looking for a casual hat to wear with everyday clothes, then the trilby is a good choice. If you're looking for a more formal hat to wear with dressier clothes, then the fedora is a better choice.
If t=you love hats, but can rarely find one to fit your head, check out our article on the XXL Bucket Hat.
Conclusion
Although both trilby and fedora hats are stylish and fashionable, there is a distinct difference between the two. Trilby hats are typically made of softer materials, such as wool or felt, and have a shorter brim. Fedora hats, on the other hand, are usually made from stiffer materials, such as straw or leather, and have a longer brim.
So if you're looking for a hat to wear to a formal event, go with a fedora; but if you're just looking for something to keep your head warm on a chilly day, go with a trilby.